The Future of Work is Here.
What's Next?
Organisasi telah melewati masa adopsi terhadap situasi krisis yang terjadi. Saatnya para pemimpin organisasi berfokus pada strategi yang tepat dalam menghadapi tantangan-tantangan yang akan dihadapi anggota tim mereka.
Perubahan kebiasaan hingga cara kerja menuntut kita untuk merubah paradigma kita akan dunia kerja. Memaksa kita untuk keluar dari zona nyaman.
Ikuti Dunamis Webinar Series – The Future of Work is Here. What's Next? Dalam sesi selama 45 menit ini, para konsultan Dunamis akan berbagi insights dan keterampilan yang dibutuhkan agar Anda, tim serta organisasi Anda agar tetap dapat menjaga ritme kerja sekaligus mencapai hasil sesuai yang telah direncanakan.
Dunamis Webinar Series Event Details: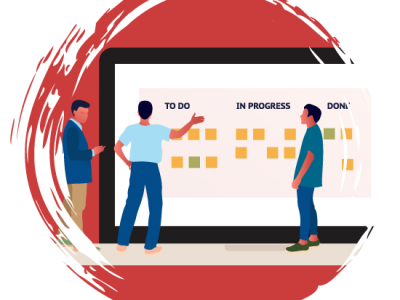 Project Management Essentials: I Don't Know Where My Team Stands On Projects
with Satria Darma Tarigan
10 Agustus 2020 | 10.00 – 10.45 (sesi pagi) & 14.00 – 14.45 (sesi siang)
Sudah menjadi hal yang umum saat ini, bila seseorang memimpin dan menangani lebih dari satu proyek di waktu yang bersamaan. Tak jarang, anggota tim yang ada juga merupakan pemimpin proyek yang sedang menjalankan proyek lain, dimana proyek tersebut juga masih merupakan tanggung jawab mereka.
Bagaimana agar setiap pemimpin mendapatkan informasi perkembangan proyek secara regular dari setiap anggota tim namun tidak terlihat seperti melakukan micromanage?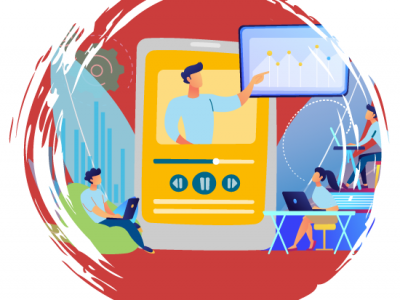 From Organizational Learning to the Learning Organization (Solution Overview)
with Teddi Prasetya
12 Agustus 2020 | 10.00 – 10.45 (sesi pagi) & 14.00 – 14.45 (sesi siang)
Pengetahuan dan keterampilan masa lalu dapat menjadi usang. Kesuksesan masa depan membutuhkan fleksibilitas, kemampuan merespon serta kapabilitas yang baru. Namun banyak faktor-faktor dari organisasi, maupun dari setiap individu yang mungkin dapat menghambat proses pembelajar individu maupun organisasi. Hal ini bisa membuat kita kehilangan peluang yang seharusnya dapat dicapai dimasa mendatang.
Hal apa sajakah yang perlu diperhatikan pemimpin organisasi dalam menciptakan individu dan organisasi yang belajar? Langkah-langkah apa yang perlu dilakukan agar tercapai?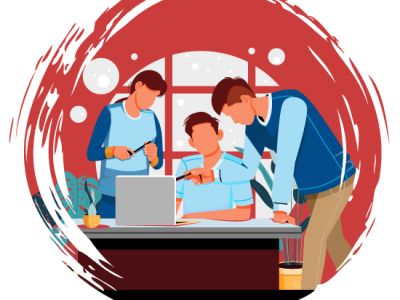 Increase Accountability on Your Team
with Yudhea Wattimena
14 Agustus 2020 | 10.00 – 10.45 (sesi pagi) & 14.00 – 14.45 (sesi siang)
Mengapa ada anggota tim yang memiliki tanggung jawab terhadap hasil kinerjanya, namun ada juga yang tidak?
Apa peran yang perlu dijalankan oleh setiap pemimpin dalam meningkatkan akuntabilitas tim? Bagaimana cara praktis dalam menjalankannya?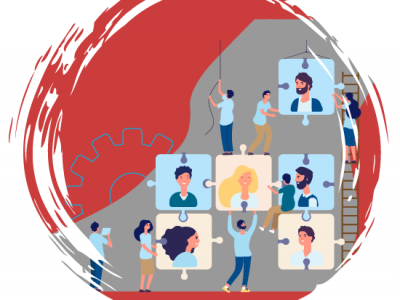 Building a "Ready Now" Talent : Does Talent Management Only Enough? (Solution Overview)
with Tengku Hedi Safinah
19 Agustus 2020 | 10.00 – 10.45 (sesi pagi) & 14.00 – 14.45 (sesi siang)
Tantangan terbesar di setiap organisasi saat ini adalah kurang nya talent yang "siap". Siap dalam hal kompetensi, pengetahuan maupun rekam jejak yang cukup untuk mengisi tempat-tempat yang membutuhkan di posisi tertentu.
Sistem-sistem apa sajakah dari Human Capital Management System yang perlu di perhatikan oleh setiap Pengelola Talent dalam membangun Sistem Pengelolaan Talent mereka? Hal-hal apa yang perlu diperhatikan dalam membangunnya?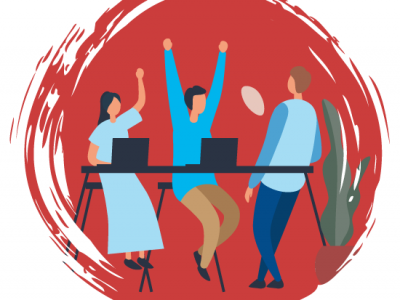 Influential Leadership: Developing Your Reputation as A Leader
with Teddi Prasetya
21 Agustus 2020 | 10.00 – 10.45 (sesi pagi) & 14.00 – 14.45 (sesi siang)
Seorang pemimpin yang berpengaruh adalah seseorang yang berhasil menggunakan pengaruhnya, bukan paksaan, dalam mencapai hasil melalui orang lain. Anggota tim memilih untuk mengikuti mereka, karena mereka percaya bahwa pemimpin tersebut dapat membawa mereka menuju tercapainya hasil yang diharapkan.
Bagaimana mengembangkan reputasi sebagai seorang pemimpin yang dapat berpengaruh? Apa sajakah yang perlu dipersiapkan oleh seorang pemimpin dalam mencapainya?
ABOUT DUNAMIS
Founded in 1991, Dunamis Organization Services is an Indonesian professional services firm with a mission to "enable greatness in people and organizations everywhere"