Make the Future Happens Now.
Adapt, Innovate, Execute
Organisasi telah melewati masa adopsi terhadap situasi krisis yang terjadi. Saatnya para pemimpin organisasi berfokus pada strategi yang tepat dalam menghadapi tantangan-tantangan yang akan dihadapi anggota tim mereka.
Perubahan kebiasaan hingga cara kerja menuntut kita untuk merubah paradigma kita akan dunia kerja. Memaksa kita untuk keluar dari zona nyaman.
Ikuti Dunamis Webinar Series – Make the Future Happens Now. Adapt. Innovate, Execute. Dalam sesi selama 45 menit ini, para konsultan Dunamis akan berbagi insights dan keterampilan yang dibutuhkan agar Anda, tim serta organisasi Anda agar tetap dapat menjaga ritme kerja sekaligus mencapai hasil sesuai yang telah direncanakan.
Current Session
15 September 2021 | 14.00 – 14.45
Fasilitator: Yulia Sasanti

Target Peserta: Business Leader, Manager, Supervisor
Dunamis Webinar Series Event Details: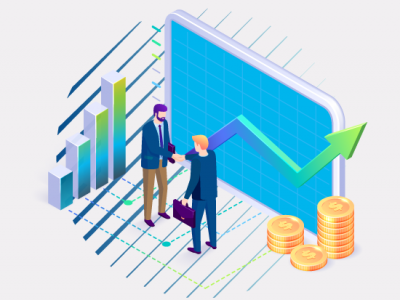 Revisit Your Selling Strategy: Kiat Jitu Menentukan Prioritas Klien di Masa Pandemi
with Yulia Sasanti
15 September 2021 |  14.00 – 14.45
Pandemi yang masih berlanjut, seolah meyakinkan bahwa "business as usual" tak akan dapat terjadi dalam waktu dekat. Berbagai penyesuaian harus dilakukan agar tetap bertahan. Cara-cara lama yang biasanya sukses kita lakukan dalam penjualan, tak lagi dapat digunakan.
Situasi ini membuat banyak perusahaan mulai memikirkan strategi penjualan mereka. Banyak pelanggan yang dulunya merupakan target potensial, sudah tak bisa lagi diharapkan, "Quick fixes" perlu digantikan oleh strategi baru yang berjangka panjang dan memberi hasil berkesinambungan.
Bisakah melakukan perencanaan ulang strategi penjualan B2B di tengah tahun secara efektif? Bagaimana cara jitu menentukan klien yang harus menjadi prioritas kita? Adakah alat bantu yang dapat membantu kita?
ABOUT DUNAMIS
Founded in 1991, Dunamis Organization Services is an Indonesian professional services firm with a mission to "enable greatness in people and organizations everywhere"