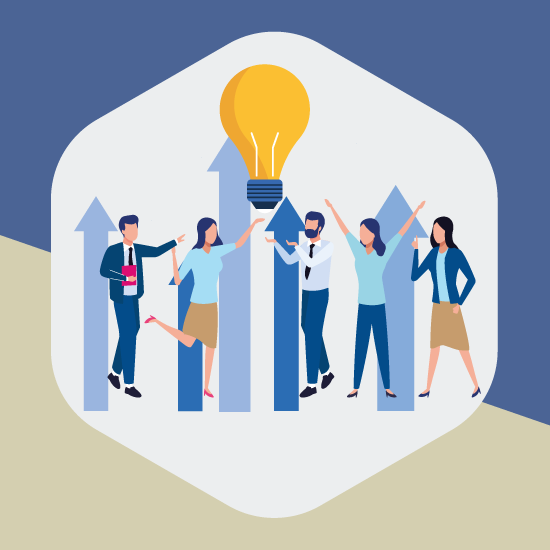 5 Ways to Multiply Your Team's Natural Genius
22 September, 2023 | 14.00 – 15.30 | Free of Charge | Zoom Meeting
Teddi Prasetya, Fasilitator, Dunamis Organization Services
Target Peserta: Business Leader, HR Director, HR Manager, Manager & Supervisor
Tak bisa dipungkiri, banyak dari kita pernah mengalami dua tipe pemimpin yang sangat berbeda. Yang pertama, pemimpin yang seolah-olah menguras kecerdasan, energi, dan kemampuan dari orang-orang di sekitarnya. Yang kedua? Justru sebaliknya. Mereka adalah pemimpin yang memperkuat kecerdasan alami dari anggota tim yang bekerja dengan mereka, menghasilkan hasil terbaik.
Sesungguhnya setiap orang memiliki hal-hal yang tidak hanya mereka lakukan dengan sangat baik, tetapi juga mereka sukai untuk melakukannya — yaitu kecerdasan alami mereka. Dan mereka ingin menyumbangkan kemampuan tersebut dengan cara yang dilihat dan dihargai.
Dunamis mengundang Anda dalam Dunamis Webinar Series dengan tema "5 Ways to Multiply Your Team's Natural Genius" pada Jumat, 22 September 2023 jam 14.00 – 15.30.
Dalam webinar selama 90 menit ini, kita akan mempelajari:
• Melejitkan kembali energi dan potensi yang belum tergali dari anggota tim.
• Ciri-ciri pemimpin yang tanpa disengaja menjadi diminisher atau mengurangi kontribusi anggota tim.
• Melengkapi anggota tim dengan alat bantu untuk meningkatkan kecerdasan individu dan mencapai hasil luar biasa.
Daftarkan diri Anda agar prioritas-prioritas utama Anda dapat tercapai ditengah berbagai kesibukan.
Program bersifat FREE of CHARGE dan akan dilakukan melalui Zoom Meeting.
Untuk informasi lebih lanjut, hubungi 0812 9863 9739 , email marketing@dunamis.co.id atau hubungi Relationship Manager yang selama ini membantu Anda.
LISTEN AUDIO WEBCAST NOW: