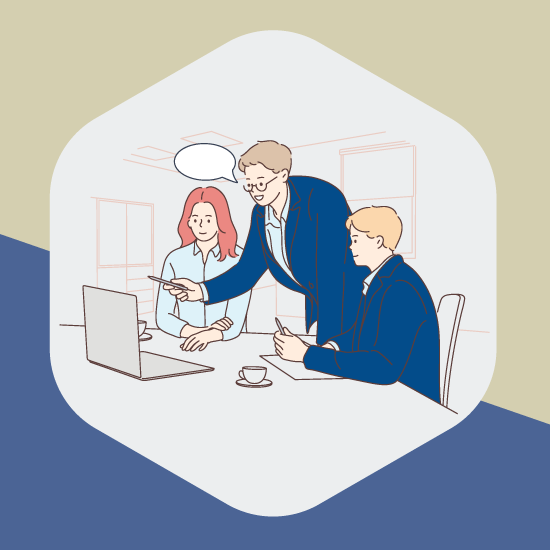 The Future of Leadership in the Workplace
07 Juli, 2023 | 14.00 – 15.30 | Free of Charge | Zoom Meeting
Teddi Prasetya Yuliawan, Facilitator, Dunamis Organization Services
Target Peserta: Business Leader, HR Director, HR Manager, Manager & Supervisor
Ketika industri Anda berubah, strategi Anda juga perlu berubah. Organisasi yang sukses adalah yang gesit dan responsif terhadap perubahan konstan yang tidak dapat diprediksi saat ini. Pertanyaannya adalah, bagaimana para pemimpin melakukan penyesuaian yang tepat tanpa kehilangan momentum atau fokus? Jawabannya adalah agility.
Para pemimpin yang agile mendukung tim mereka dengan sistem eksekusi solid yang terfokus untuk mencapai hasil dan fleksibel dalam menyempurnakan tujuan, prioritas sehari-hari, proses, sistem, dan ukuran mereka untuk memastikan mereka terus mencapai hasil yang konsisten.
Dunamis mengundang Anda dalam Dunamis Webinar Series dengan tema "The Future of Leadership in the Workplace" pada Jumat, 07 Juli 2023 jam 14.00 – 15.30.
Dalam webinar selama 90 menit ini, kita akan mempelajari:
• Mendefinisikan ulang tujuan strategis Anda dan menetapkan target yang jelas.
• Memfokuskan energi tim pada tujuan baru yang akan dicapai.
• Mengukur kemajuan dan bagaimana menyelaraskan insentif dengan tujuan baru.
Daftarkan diri Anda untuk mengembangkan pemimpin-pemimpin yang agile di organisasi Anda.
Program bersifat FREE of CHARGE dan akan dilakukan melalui Zoom Meeting.
Untuk informasi lebih lanjut, hubungi 0812 9863 9739 , email marketing@dunamis.co.id atau hubungi Relationship Manager yang selama ini membantu Anda.
LISTEN AUDIO WEBCAST NOW: