Transforming Your Working Habits in these Crucial Times
APRIL 20, 2020 WITH FIRDA AGUSTINA
10 – 10.45 AM (morning session)
2 – 2.45 PM (afternoon session)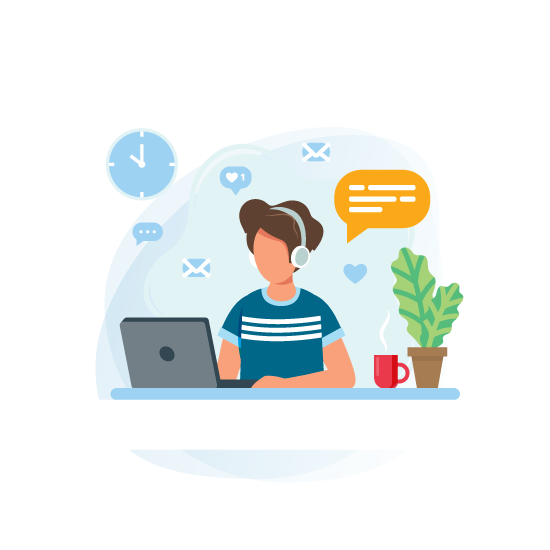 Dampak dari COVID-19 dirasakan oleh semua perusahaan dari berbagai industri. Respon berbeda dilakukan oleh setiap perusahaan dalam mensiasati situasi tersebut agar dampak yang diterima seminimal mungkin. Beberapa perusahaan menetapkan cara kerja yang berbeda-beda mulai dari bekerja bergiliran hingga Work From Home.
Perubahan cara kerja ini menuntut setiap karyawan untuk mengubah pula cara kerja mereka. Dari cara bekerja di kantor, menjadi cara bekerja di rumah. Dari terbiasa bertemu secara langsung ketika membutuhkan menjadi komunikasi jarak jauh. Dari pengawasan yang cukup intensif menjadi pengawasan yang sangat minimal.
Agar berhasil mengubah kebiasaan bekerja di kantor menjadi kebiasaan bekerja di rumah, setiap individu maupun para pemimpin perlu memahami apa yang oleh Charless Duhigg dalam bukunya "The Power Of Habit" disebut "Golden Rule of Habit Change", sebuah pendekatan yang efektif dalam merubah kebiasaan lama menjadi kebiasaan baru. Dengan memiliki kebiasaan-kebiasaan baru yang efektif akan mendorong terjadinya produktivitas seperti yang diharapkan dan meminimalisir dampak yang diterima dari situasi saat ini.
Apakah yang dimaksud dengan Golden Rule of Habit Change? Bagaimana melakukan perubahan perilaku yang efektif baik sebagai individu maupun pemimpin? Bagaimana saran-saran dan praktek terbaik menjalankan perubahan perilaku ini di tengah situasi Work From Home?
Listen Audio Webcast Now: