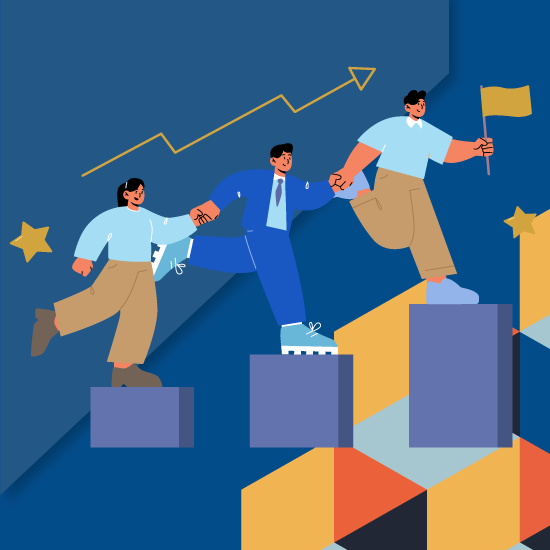 Execute Your Strategy and Create Breakthrough Results
05 Agustus 2022 | 14.00 – 15.30 | Free of Charge | Zoom Meeting
Teddi Prasetya Yuliawan, Fasilitator, Dunamis Organization Services
Target Peserta: Business Leader, HR Director, HR Manager, Manager & Supervisor
Setelah masa pandemi, kita memasuki babak baru dimana semua hal seolah berjalan kembali normal. Selama hampir 2,5 tahun ini kita mengalami beragam kondisi yang penuh ketidakpastian hingga membuat kita terbiasa mengambil keputusan untuk menyesuaikan dengan perubahan.
Kini, tantangan berbeda kembali kita dihadapi. Tak lagi berada dalam kondisi survival mode. Saatnya bangkit dan mengatur ulang strategi untuk mencapai tujuan. Namun, tentu saja itu tak cukup bila kita tidak mengeksekusi strategi-strategi yang telah disiapkan.
Bagaimana kita bisa proaktif dalam mengeksekusi setelah terbiasa dengan kondisi burning platform? Riset kami membuktikan di beberapa organisasi proaktif saja belum cukup tanpa ada strategi eksekusi yang benar-benar tepat hingga menterjemahkan strategi menjadi action yang berkualitas dari pemimpin hingga anggota tim pelaksana.
Bagaimana The 4 Disciplines of Execution dapat membantu kita memberikan kontribusi kinerja dengan mengeksekusi strategi krusial yang telah disiapkan?
Untuk informasi lebih lanjut, hubungi 0812 9863 9739 , email marketing@dunamis.co.id atau hubungi Relationship Manager yang selama ini membantu Anda.
LISTEN AUDIO WEBCAST NOW: