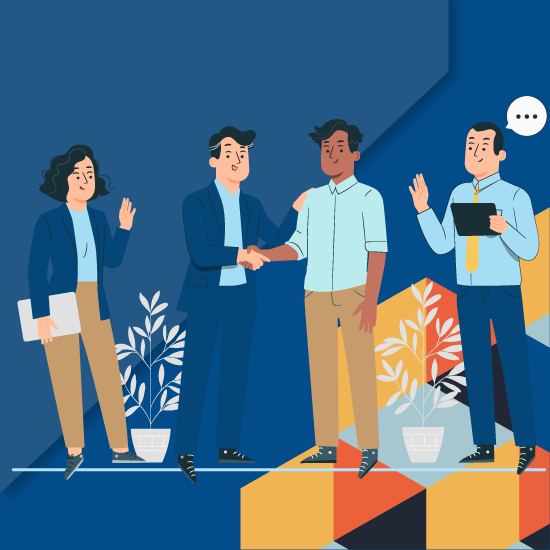 Retention is the New Recruitment
11 Agustus, 2023 | 14.00 – 15.00 | Free of Charge | Zoom Meeting
Arya Erlangga, Fasilitator, Dunamis Organization Services
Target Peserta: Business Leader, HR Director, HR Manager, Manager & Supervisor
Persaingan dalam mencari talenta-talenta terbaik bagi organisasi semakin ketat saat ini. Survey yang dilakukan FranklinCovey menyebutkan 3 dari 10 orang berencana untuk meninggalkan pekerjaan mereka setahun ke depan. Orang meninggalkan posisi pekerjaan karena banyak alasan yang tidak terhindarkan, tetapi pada dasarnya saat mereka mengerti arti mereka bagi organisasi maka ia akan bertahan.
Kondisi ini menyebabkan setiap pemimpin harus memiliki kemampuan serta keterampilan untuk mempertahankan anggota timnya. Selain itu, menciptakan employee experience yang tak dapat mereka tolak.
Dunamis mengundang Anda dalam Dunamis Webinar Series dengan tema "Retention is the New Recruitment" pada Jumat, 11 Juli 2023 jam 14.00 – 15.00.
Dalam webinar selama 60 menit ini, kita akan mempelajari:
• Level of engagement dari anggota tim dalam organisasi
• Menghilangkan ambiguitas dan menginspirasi komitmen
• Membangun keselarasan antara harapan individu dan harapan pemimpin.
Daftarkan diri Anda untuk semakin meningkatkan level of engagement anggota tim dan mempertahankan talenta-talenta terbaik di organisasi.
Program bersifat FREE of CHARGE dan akan dilakukan melalui Zoom Meeting.
Untuk informasi lebih lanjut, hubungi 0812 9863 9739 , email marketing@dunamis.co.id atau hubungi Relationship Manager yang selama ini membantu Anda.
LISTEN AUDIO WEBCAST NOW: