2-2 Teens Life Skills Development Program
Kelas Offline: 1 & 2 Juli 2023
Kelas Online: Juli & Agustus 2023
Nina Yuliana, Education Practice Coordinator, Dunamis Organization Services
Target Peserta: Untuk Remaja 13-19 Tahun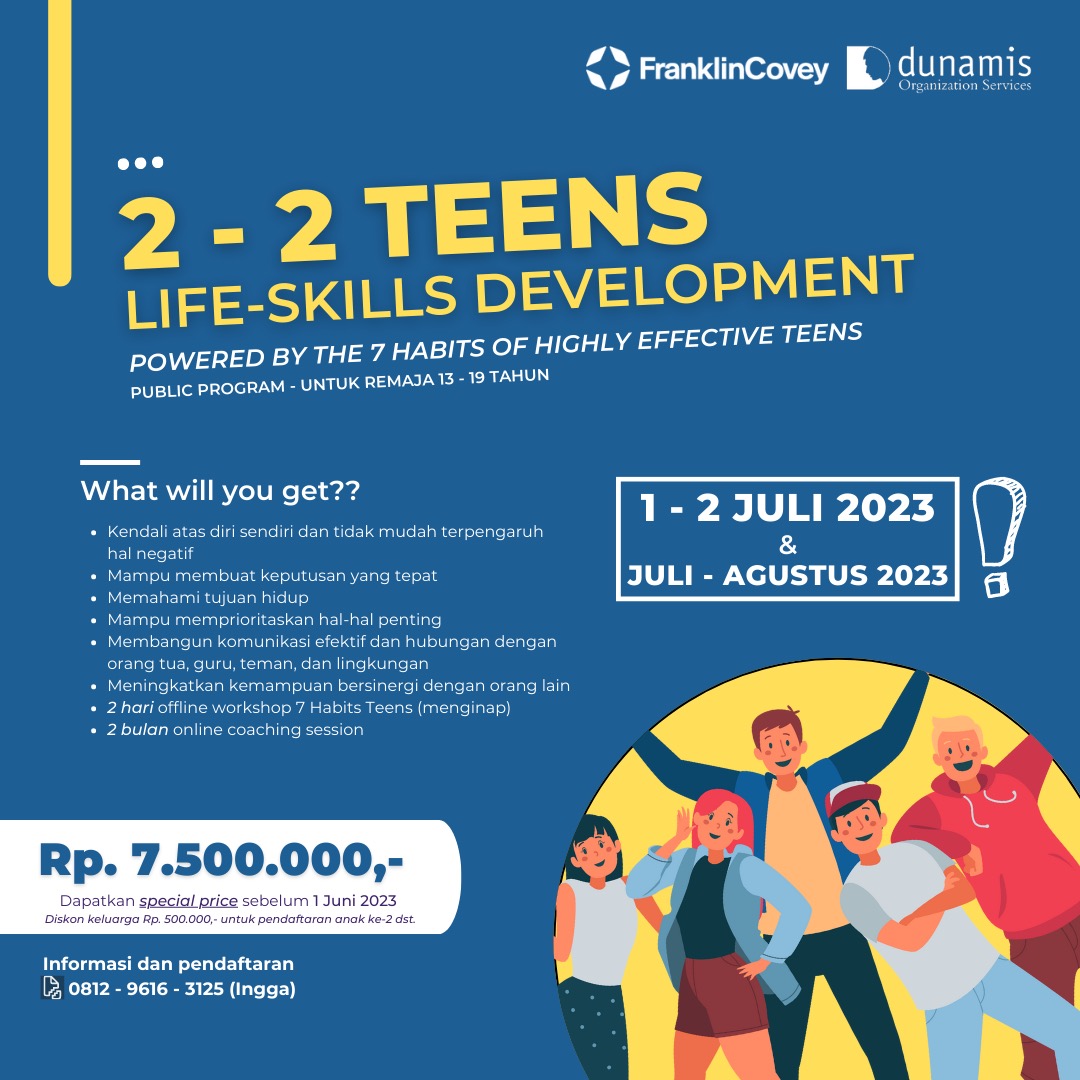 Bisakah remaja kita menjadi pribadi yang efektif? Siapkah remaja kita menghadapi era globalisasi yang terus berubah?
Pertanyaan-pertanyaan ini seringkali muncul dari para orang tua. Bagaimana mereka dapat memilah dan memilih yang terbaik bagi mereka.
Yuk ajak remaja kita join "2-2 Teens Life Skills Development Program" untuk mengisi waktu liburan mereka!
Program ini merupakan proses pembelajaran dan eksplorasi kepemimpinan diri di usia remaja yang berlandaskan prinsip The 7 Habits of Highly Effective Teens.
Peserta akan dibekali konsep dalam meningkatkan life skills yang dapat membantu mereka sukses di lingkungan rumah, sekolah, dan sosial. Tentunya program ini dirangkai dalam aktivitas-aktivitas yang seru!
Untuk informasi lebih lanjut, hubungi 0812 9863 9739 atau hubungi Relationship Manager yang selama ini membantu Anda.
LISTEN AUDIO WEBCAST NOW: