THE CHALLENGE
How qualified are the opportunities in your team's pipeline?
Our experience with over 35,000 sales professionals all over the world—in large, medium, and small-sized companies—has revealed three predictable behaviors that most sales people experience:
First is their reluctance to stop pursuing weak opportunities because they're afraid they won't hit their quota.
Next is their apparent rush to close the deal without taking the time to really understand their client's needs.
Finally, the third behavior is the sales person's inability to handle objections and pushbacks effectively.
The results are often over-investing in the wrong people and opportunities, under-investing in the right opportunities, and leaving money on the table by failing to uncover the business issues their clients are really striving for.
The good news is, these behaviors can be replaced with new and effective behaviors.
With Helping Clients Succeed: Qualifying Opportunities program, sales professionals learn how to widen their relationship footprint into larger and more strategic opportunities while focusing on the right deals and developing the mindsets and skillsets of top performers.
"Nowhere in the sales process do a few minutes of dialogue more quickly determine whether we continue or end our relationship than during the initial interaction."
-RANDY ILLIG, CO-AUTHOR, LET'S GET REAL OR LET'S NOT PLAY
THE KNOWING-DOING GAP
In regards to sales training, there is a lot of "good stuff" to choose from. The challenge isn't finding it, the challenge is helping your sales team get good at doing the good stuff!
In order to help sales professionals get good at Qualifying opportunities, Helping Clients Succeed employs an expert designed playbook system that allows sales teams to practice and apply proven bestpractices over the course of 12 weeks.
RETURN ON INVESTMENT
Qualifying Opportunities was designed to guarantee a clear and
significant return on investment. From start to finish, participants
work on current deals while tracking and reporting their progress.
OUR PROMISE: You and your sales team can get significantly better
at qualifying opportunities in and out of your pipeline as you apply
the mindsets, skillsets, and toolsets of top performers over the
course of 12 weeks.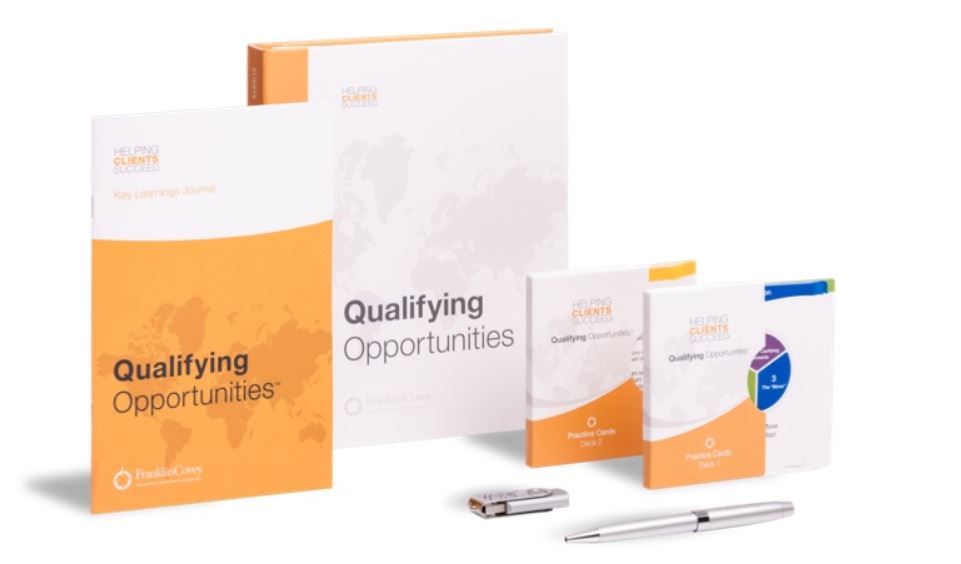 Facebook0Tweet0LinkedIn0Shares0 THE OPPORTUNITY Close more sales by applying the mindsets and skillsets of the world's top performers.   Research from CSO Insights showed thatonly one out of six sales presentations had greater than a 50/50 chance of resulting in a sale. Why is that? After more than a decade of working with sales professionals all over the […]

Facebook0Tweet0LinkedIn0Shares0 THE CHALLENGE How qualified are the opportunities in your team's pipeline? Our experience with over 35,000 sales professionals all over the world—in large, medium, and small-sized companies—has revealed three predictable behaviors that most sales people experience: First is their reluctance to stop pursuing weak opportunities because they're afraid they won't hit their quota. Next […]