THE CHALLENGE
What if there was a simple, systematic approach to prospecting that ensured significant, measurable results?
Most companies may have already missed their goal and don't even know it.
After more than a decade of working with literally thousands of sales executives all over the world, we've learned:
The prospecting techniques that worked so well in the past simply won't work today.
Sales pipelines are too small and full of opportunities that go nowhere.
While sales teams are working harder and faster than ever, they are focused on the wrong activities.
Most companies won't realize they've missed their goals until it's too late.
"Nowhere in the sales process do a few minutes of dialogue more quickly determine whether we continue or end our relationship than during the initial interaction."
-RANDY ILLIG, CO-AUTHOR, LET'S GET REAL OR LET'S NOT PLAY
THE KNOWING-DOING GAP
There's a lot of "good" sales training available to sales professionals. The secret is finding a way to get good at doing the right things!
Helping Clients Succeed®: Filling Your Pipeline® employs an expert-designed playbook process to help sales professionals apply what they learned over the course of 12 weeks to ensure sustained behavior change.
RETURN ON INVESTMENT
Helping Clients Succeed®: Filling Your Pipeline® was designed to guarantee a clear and significant return on investment. From start to finish, participants work on current deals while tracking and reporting their progress.
OUR PROMISE: You and your sales team can become significantly better at filling your pipeline as you apply the mindsets, skillsets, and toolsets of top performers over the course of 12 weeks.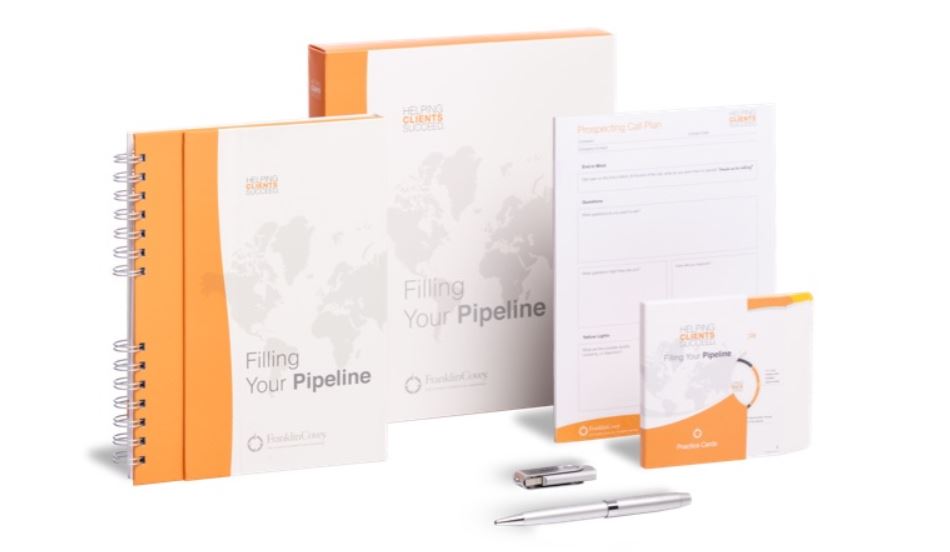 Facebook0Tweet0LinkedIn0Shares0 THE OPPORTUNITY Close more sales by applying the mindsets and skillsets of the world's top performers.   Research from CSO Insights showed thatonly one out of six sales presentations had greater than a 50/50 chance of resulting in a sale. Why is that? After more than a decade of working with sales professionals all over the […]

Facebook0Tweet0LinkedIn0Shares0 THE CHALLENGE How qualified are the opportunities in your team's pipeline? Our experience with over 35,000 sales professionals all over the world—in large, medium, and small-sized companies—has revealed three predictable behaviors that most sales people experience: First is their reluctance to stop pursuing weak opportunities because they're afraid they won't hit their quota. Next […]