College, Career, and Life Readiness
Create a social-emotional environment that helps every middle school student build confidence and discover their true potential.
Middle school students experience a phase of self-discovery as they learn to develop relationships with peers and make responsible decisions. Leader in Me Schools establish a culture of social-emotional learning that helps every middle school student build self-confidence and discover their true potential while pursuing academic excellence. Leader in Me helps staff create an uplifting and empowering environment that addresses social-emotional learning by developing 21st Century skills found in the Student Leadership Portrait™.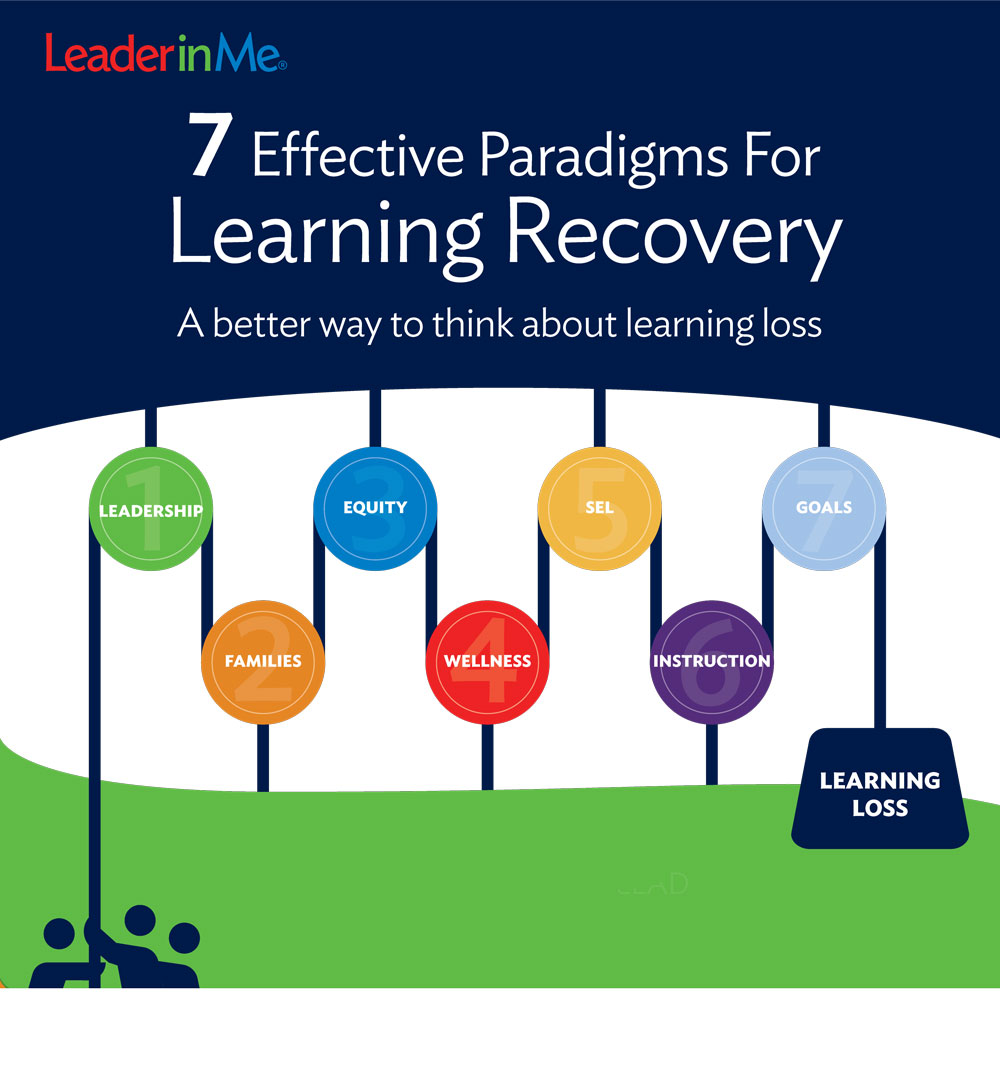 Student Development
Students find their voice in the classroom and through leadership roles by learning and applying life-ready leadership skills.
During middle school and junior high years, teens begin laying the foundation for success in high school and beyond. In addition to establishing self-directed learning, students benefit from Leader in Me principles that develop skills like conflict resolution with peers, leadership roles in group environments and public-speaking opportunities on both academic and other topics. These social-emotional skills help enable students to lead their own learning.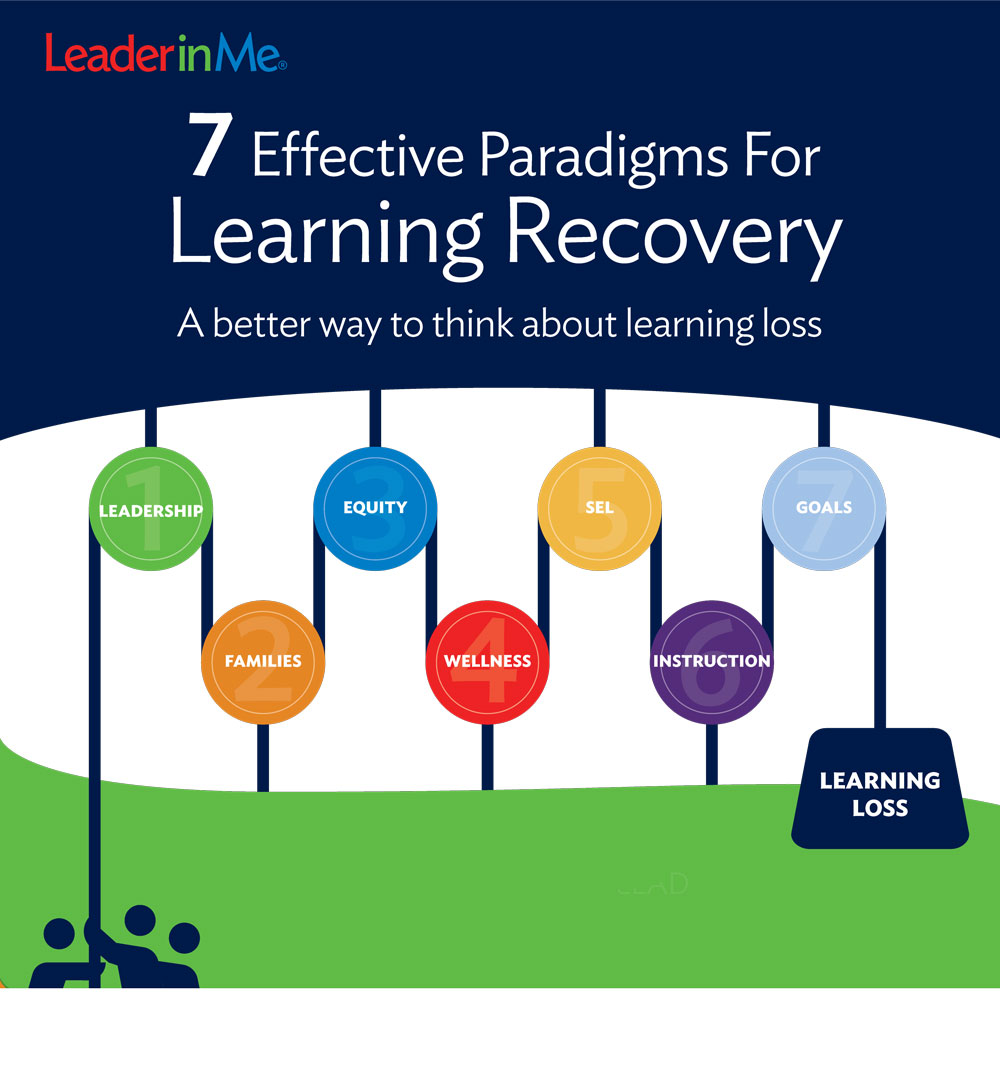 Staff Development
Both staff and administrators participate in training workshops for personal improvement and professional learning opportunities.
Administrators, teachers, and other supporting staff members need opportunities for meaningful professional development as they strive to impact students. Leader in Me focuses on helping staff build character, explore new paradigms, and develop highly effective practices based on timeless principles of success and transformation.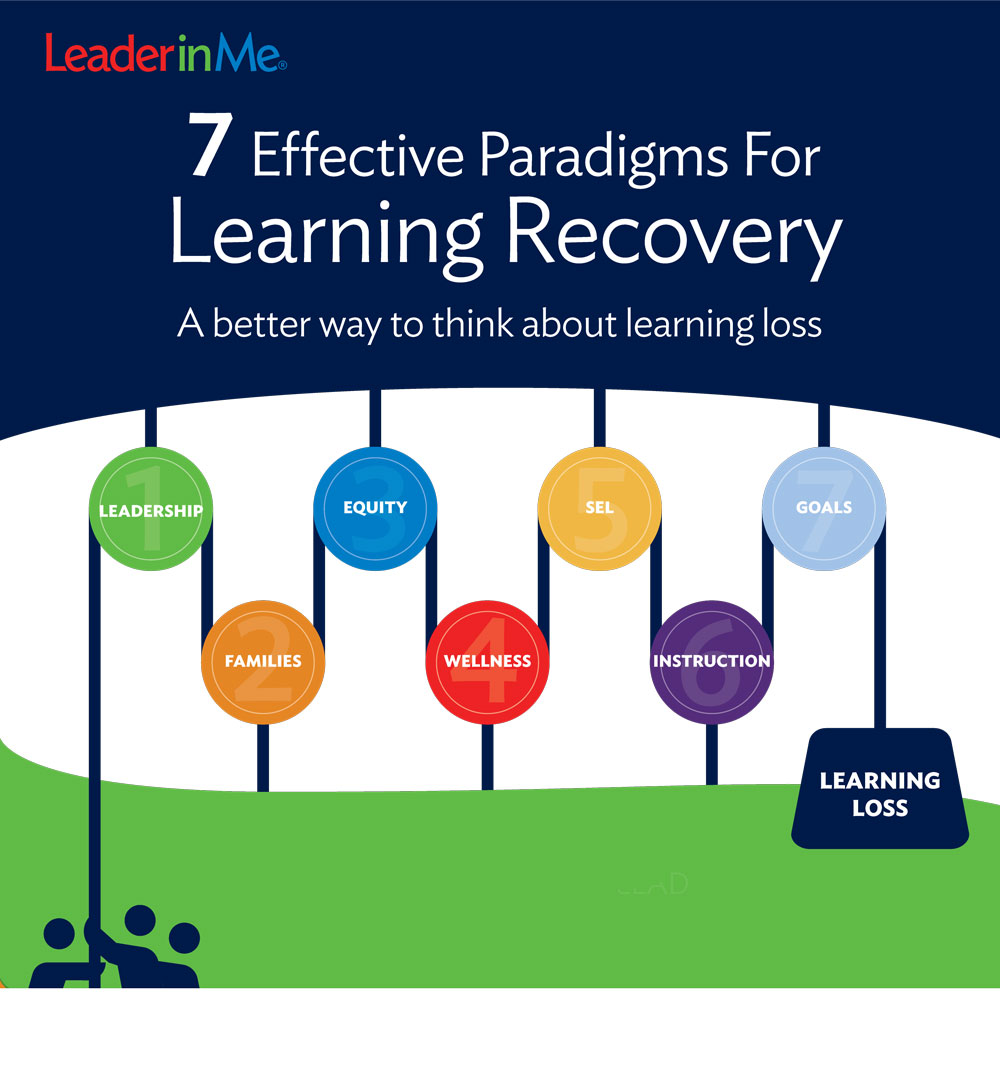 Family Development
Training workshops and other resources are available to help parents or guardians develop life-ready leadership skills at home.
Families work with Leader in Me Schools to ensure teens are challenged with additional responsibilities in order to learn how to collaborate others, cultivate work ethic, and nurture a goal-centric mindset. During middle school, teens continue tracking academic performance, accepting leadership roles at school, and begin with the end in mind as they prepare for college, career, and life beyond academics.